Mulla on ollu jo pitkään kauhee himo päästä pelaamaan taas kunnolla jotain mmorpg:tä mut jotenkin ei oo vaan löytyny sellasta jota jaksais mättää kauemmin kun pari päivää. Aattelin jo, et oon ihan menetetty tapaus noiden nettipelien suhteen ku edes
Biowaren Star Wars: The old republic
ei jaksanu kiinnostaa ku ehkä pari viikkoa. Ainoo peli mitä aikoinaan oon jaksanu Paten kanssa pelata oikein urakalla oli sellanen kauhee ilmaisnettipeli ku
Flyff
. XD En tiiä mikä siinä sillon oli niin kiehtovaa, mut sitä tuli tahkottua monta kuukautta ihan taukoomatta.
I've had
a terrible
craving to play some mmorpg for a long time now but somehow I just haven't found one that would keep me entertained more than a few days. I started to think tha I'm a lost case since even the Bioware's Star Wars: The old republic didn't keep me interested more than two weeks or so. The only mmo-game that I played long time ago like crazy was this terrible freebie game called Flyff. XD I don't know what was so facinating about that game back then but I played it for many months!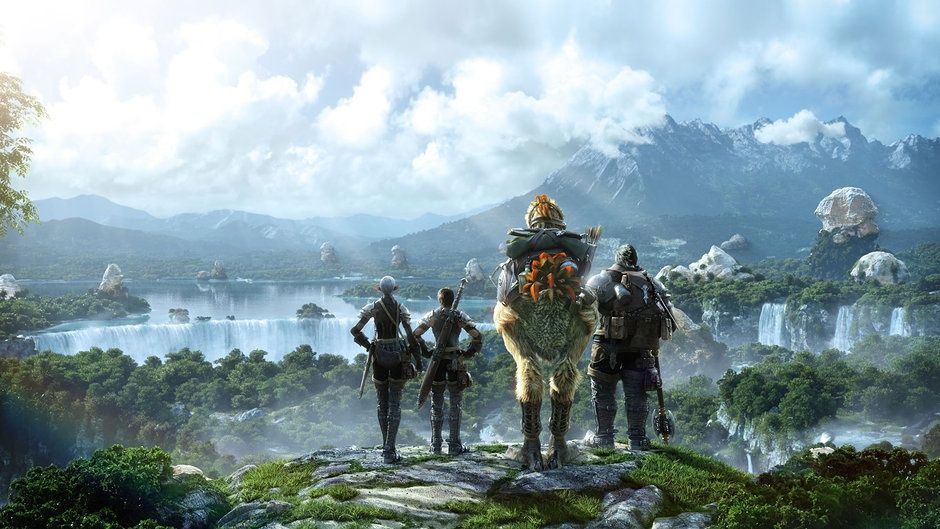 Viime kuun lopulla alkoi sitten ilmanen beta-testaus Final Fantasy XIV: Realm reborn PS4-versiosta ja alotin sen. Levutin itteni parissa illassa lvl 10 asti ja se oli sitten siinä. Seuraavana päivänä kävin ostamassa PS3-version halvalla Konsolinetistä ja Patelle hommattiin Steamin alennuksesta oma versio tietokoneelle. Nyt ollaan pelattu sitä muutaman päivän ja oon ihan koukussa! Suurin syy varmaan myös siihen miks jaksan tota nyt pelata on se, että sitä voi pelaa pleikalla. Mä nimittäin inhoon tietokoneella pelaamista. XD



At the end of last month started the free beta testing of Final Fantasy XIV: Realm reborn for PS4 and I decided to give it a go. I played it few nights and got to lvl 10 and then I was hooked. On the next day I went to buy the PS3-version of the game for me and PC-version from Steam for Pat. We've been playing it few days now and I'm addicted! One of the biggest reasons for that is propably the fact that I can play it with PlayStation. I hate playing with PC. XD



Mah baby! (pics are taken with PC)


Toi PS3-versio on kyllä ihan kauheen näkönen ku kerkesin tottua jo siihen PS4-versioon, mut ONNEKSI Square on ihana ja sitten huhtikuussa kun toi peli julkastaan PS4:lle niin PS3-pelin omistajat saa päivittää sen ILMATTEEKSI PS4-versioon ja jatkaa sitten sillä pelaamista! Ihan mieletön diili ottaen huomioon et sain ton peruspelin vaan 16 eurolla. :D



The PS3-version of the game looks terrible since I got accustomed to the PS4-version first, but FORTUNATELY Square Enix is a dear and lets you upgrade the PS3-version to PS4-version for FREE when the game comes out in April!! That's an incredible deal considering that I bought the game only for 16 euros!! :D




Oon vielä melko alkutekijöissä siin pelissä, enkä oo alotuspaikastakaan päässy pois, mut mä oon jo ihan rakastunu mun hahmoon!! En tiiä miks mä aina kiinnyn omiin hahmoihin ihan liikaa... XDD En kestä kun toi kissarotu on niin kuolettavan sulonen tossa pelissä!!

♥

Siellä on myös tällä hetkellä meneillään ihana "Little Ladies Day"-eventti ja koko kylä on täynnä kirsikankukkapuita ja ilmassa leijuu kirsikankukkien terälehtiä! Awwhh, I'm in love!!



I'm still at the very beginning of the game but I absolutely love, love, LOVE my character!! I have no idea why I always get so attached to my own characters.. XDD The cat-race in the game is just so too damn adorable!!

♥

There's also the "Little Ladies Day"-event right now and the whole village, where I'm at, is coverd with cherry blossom trees and petals falling through the air all the time! Awwhh, I'm in love!!





Päivittelen sitten lisää kun seikkailu jatkuu ja päästään jopa pelaamaan yhessä Paten kanssa. Mut oli pakko tulla vähän hehkuttamaan ku oon ihan intoa täynnä, et vihdoin löyty taas joku MMO jota jaksaa tahkota!!

I'll keep you updated about my adventures and when we finally get to play together with Pat. I just had to come and hype a little bit about this since I'm so excited! Finally after a long search I found a great MMO!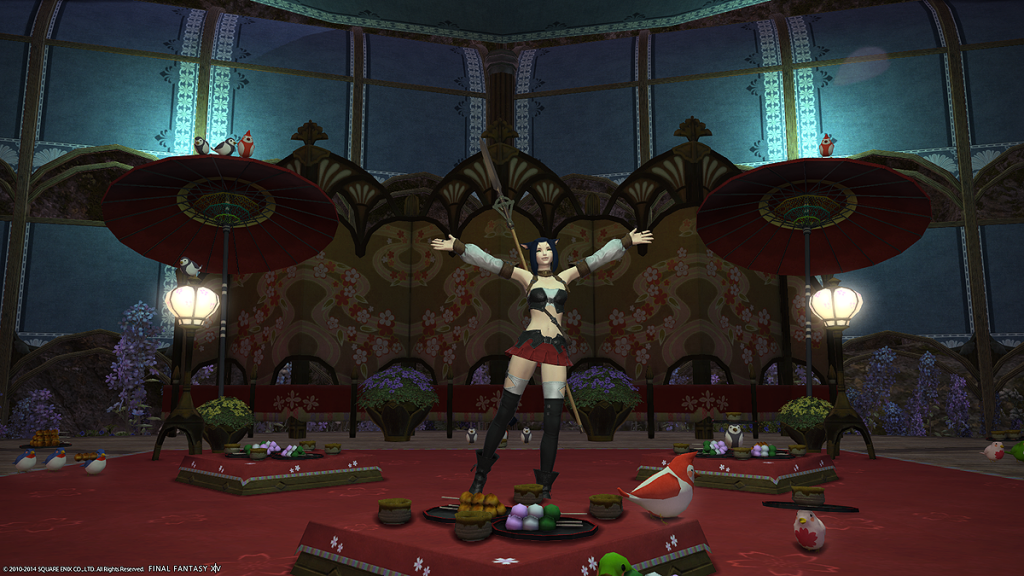 Pelaan Chaoksen Cerberus(EU)-serverillä joten jos joku sattuu siellä pelailemaan niin saa lisätä kamuksi (nimi: Poara La'ryu)! Tai jos joku ei pelaa, niin on korkea aika kokeilla, hop hop!! Muh muh muh! XD



I play in the Chaos - Cerberus(EU)-world so if someone plays there too, feel free to add me as your friend (name: Poara La'ryu)! And if you don't play the game.... what are you wating for? Christmas? Get you're ass in there! Hue hue! XD