Puchi Puchi Pop
is my personal blog which was created in July 2011. The main things I write in this blog revolve around my daily life, videogames, anime/manga, Japan and everything in between. I write in Finnish and
English
but my English isn't that great so there will be grammar mistakes here and there. Huhu! XD I'll update when I have something to write about and feel like it, and I'll do my best to be as active as I can with this blog.
The name
Puchi Puchi Pop
(puchi puchi = is a japanese soundeffect of a little pop as well as the name for bubble wrap) doesn't have any interesting backstory. It just sounded fun and cute so I decided to name my blog after it. And it's easy to remember too. XD
I'll change the blog layout from time to time when I get bored with the recent one. I'm not good with scripts/HTML/all that crap and if I have some codes in my blog I've probably copied them from some tutorial sites or sumtin, so I'm not the person you should be asking for help with those kind of things. Sorry! XD
COPYRIGHTS
I don't own all the pictures here in my blog. The random pictures from interwebs are copyrighted to their respective owners and providers. All photos/personal drawings featured on
Puchi Puchi Pop
are copyrighted by me (or my friends). If you would like to use any of my content, please contact me about it first. If you see my pics used in some other pages than my blog, please report to me about it.
CONTACT INFO
If you have requests for posts, want to ask me something or just want to email me for the heck of it, please feel free to contact me at:
seydith@gmail.com
CREDITS
Current layout 6.0
Design © Blogger / Me
Layout images © Me
PAST LAYOUTS
Version 1.0
Version 2.0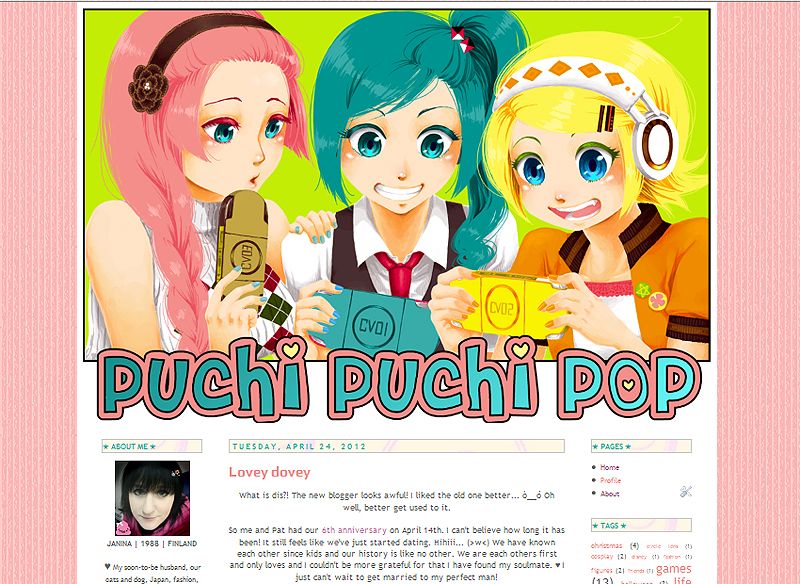 Forgot to take a picture..... (╥_╥)
Version 4.0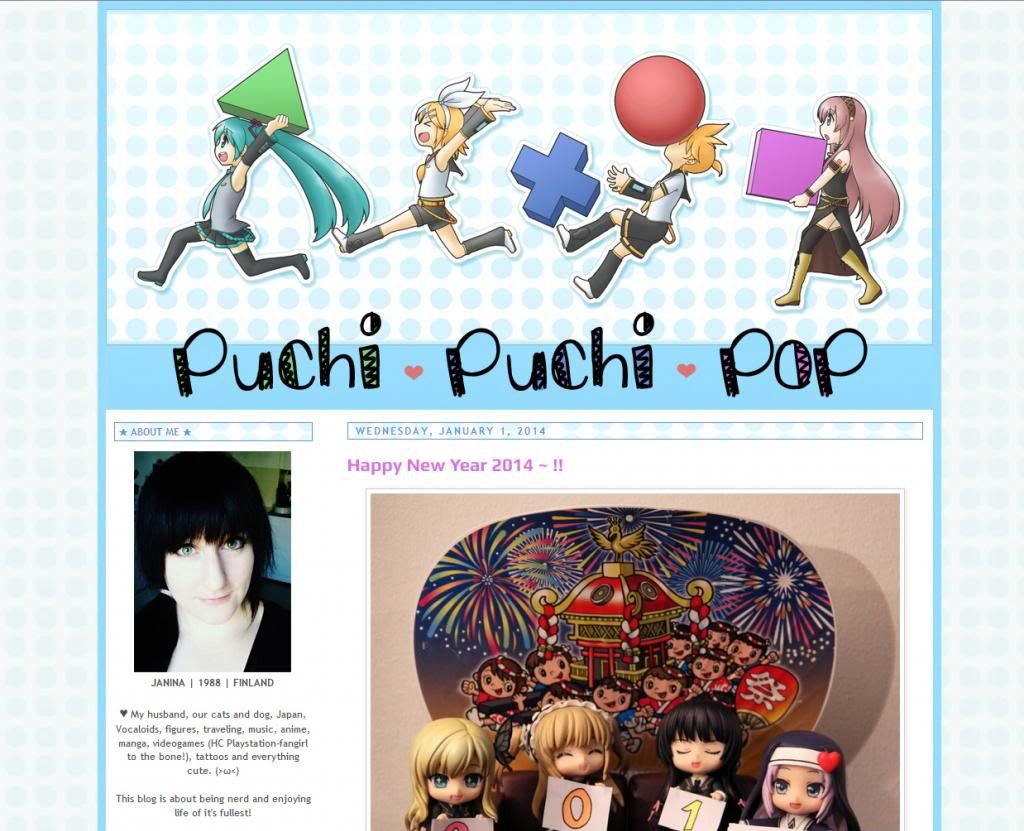 Version 5.0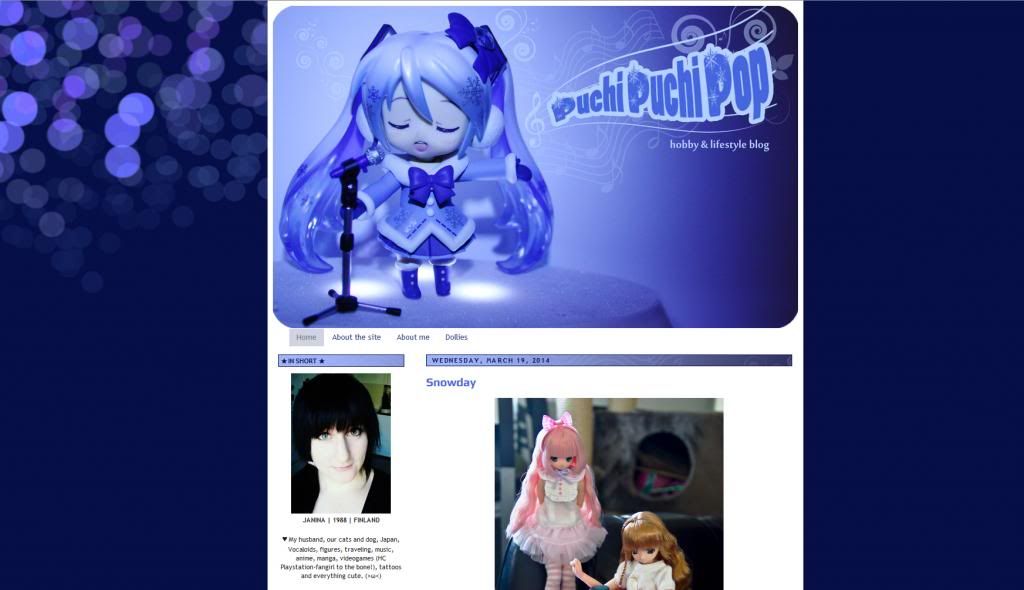 Version 5.5